🌟Shake up your dinnertime routine with King Crab's Happy Hour and Special Party Platters!🌟
⏰HAPPY HOUR⏰
💫12:00 PM – 3:00 PM💫
– Monday: Crawfish for only $6.99 lb
– Tuesday: Snow Crab for $16.99 lb
– Wednesday: Raw Oysters for $0.99 each
– Thursday:
Chicken Wings for just $0.99 each
Chicken Tender Basket for $6.99
😋For those looking to feed a crowd, our Special Party Platters are perfect!😋
️🎈️🎉SPECIAL PARTY PLATTERS️🎈️🎉
40 Shrimp for $30
25 Chicken Tenders for $30
20 Chicken Wings for $30
15 Catfish for $30
✨Come visit King Crab Restaurant for the best deals in town!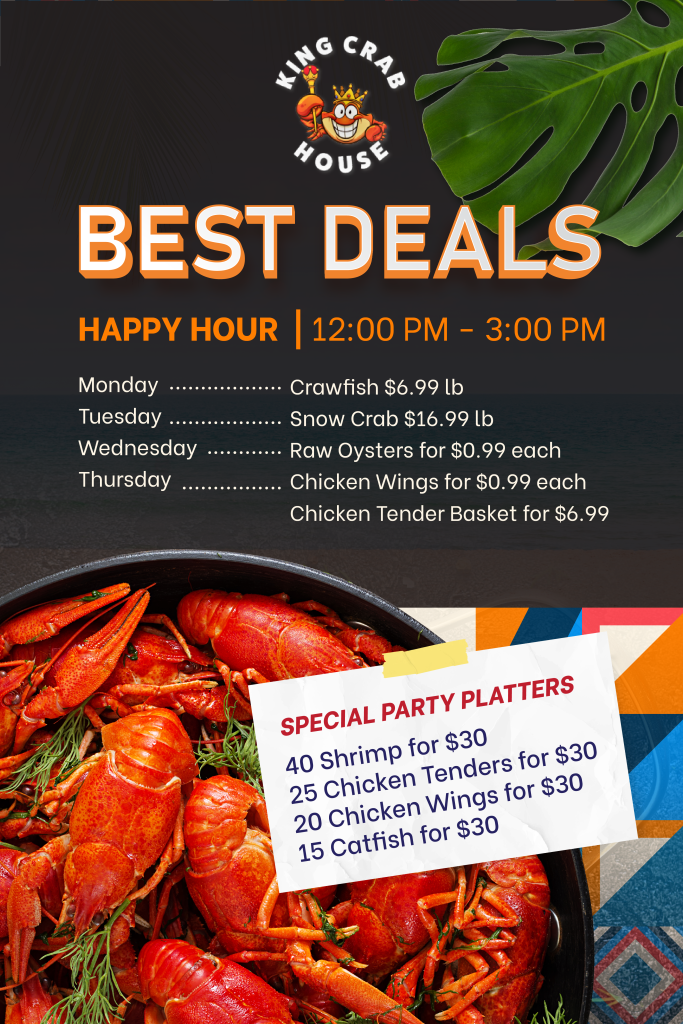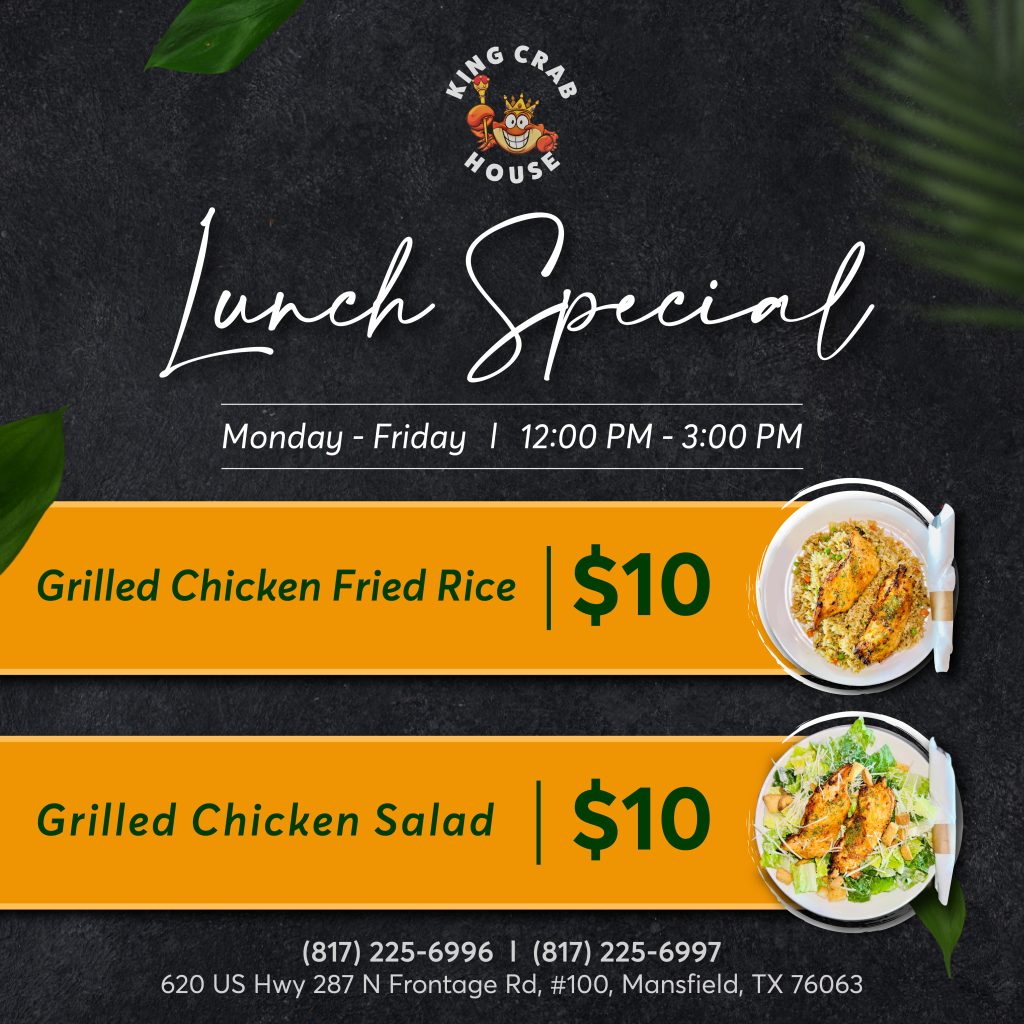 💥Monday – Friday💥
⚡️12:00 PM – 3:00 PM⚡️
It's Happy Hour at King Crab!
Come on down to our restaurant from 12:00 PM to 3:00 PM, Monday through Friday, and enjoy our delicious Grilled Chicken Fried Rice or Grilled Chicken Salad for just $10 each.
Don't let hunger strike during lunchtime! Treat yourself to a delicious meal at King Crab.
Hurry, this incredible offer won't last long.
Visit us today and savor the flavors of our lunch menu!
𝑊𝑒 𝑙𝑜𝑜𝑘 𝑓𝑜𝑟𝑤𝑎𝑟𝑑 𝑡𝑜 𝑠𝑒𝑒𝑖𝑛𝑔 𝑒𝑣𝑒𝑟𝑦𝑜𝑛𝑒!!!!